How do they help the planet?
Geosynthetics are artificial synthetic products, in which at least one of the components is made from a natural or a synthetic polymer. Generally used in civil engineering, Geosynthetics can be in the form of strips or sheets. The polymeric nature of Geosynthetic solutions makes them ideal for on-ground usage on any terrain, including exposed applications. Their usage significantly increases the safety factor, improves performance and reduces costs in comparison with conventional construction alternatives – while having the least impact on the environment.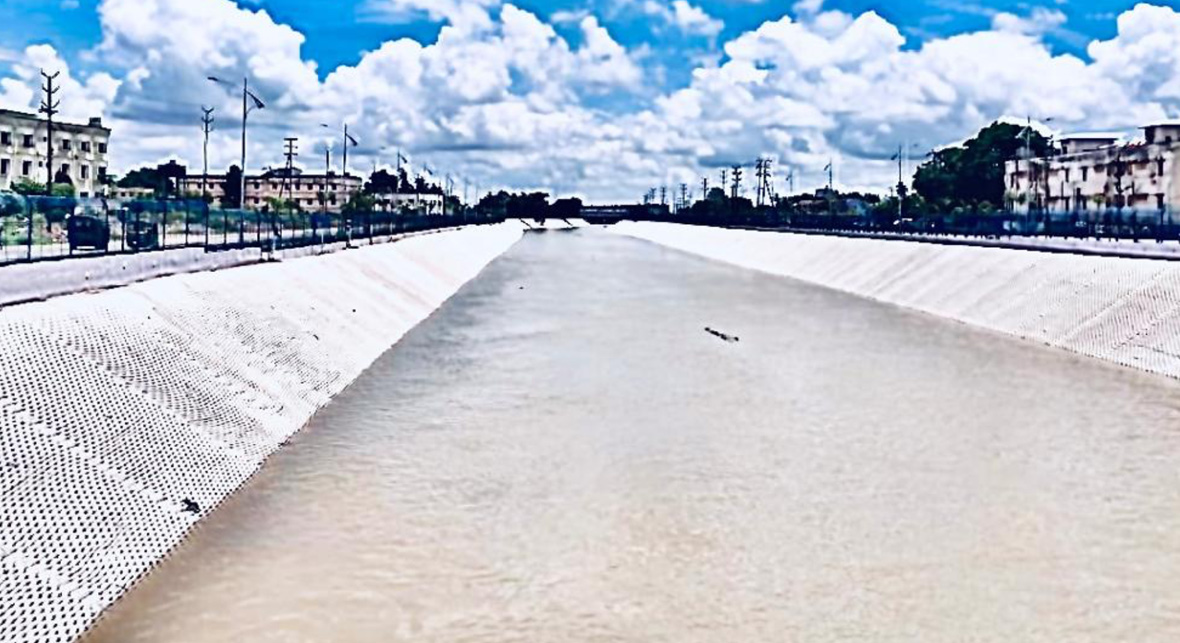 Geosynthetics perform 6 pivotal functions when applied in construction: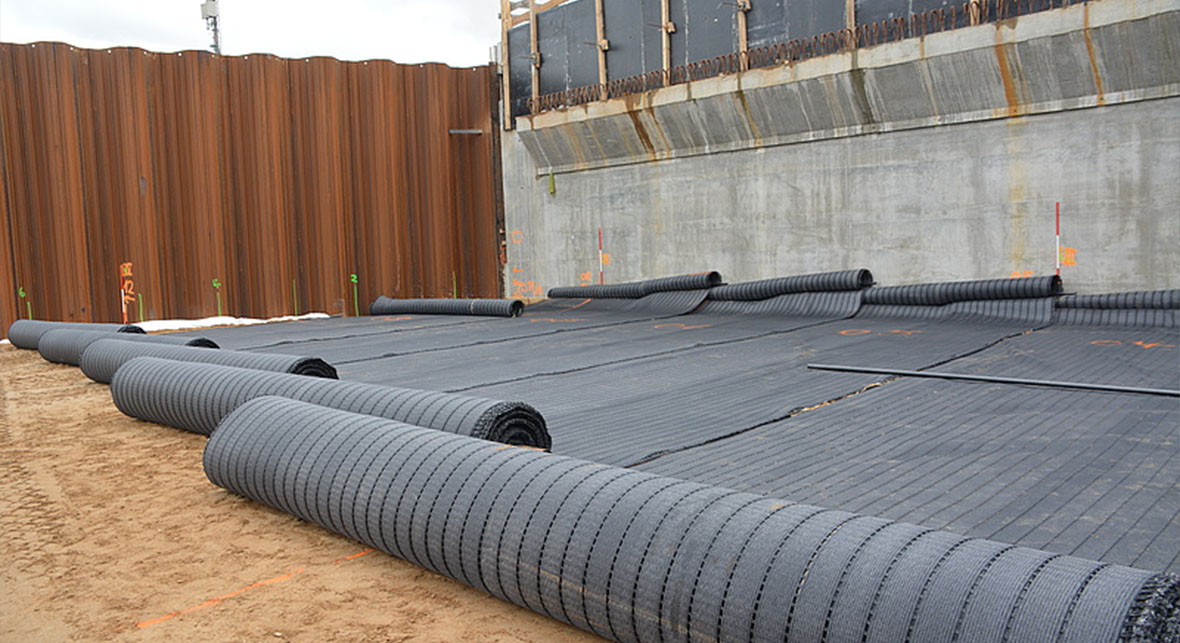 Separation: prevention from intermixing of  djacent dissimilar soils and/or fill materials by the use of a geosynthetic material.
Reinforcement: use of the stress-strain behaviour of a geosynthetic material to improve the mechanical properties of soil or other construction materials
Filtration: restraining uncontrolled passage of soil or other particles, while allowing the passage of fluids into or across a geosynthetic material
Drainage: collection and transportation of precipitation, groundwater and/or other fluids in the plane of a geosynthetic material.
Surface Erosion Control: using a geosynthetic material to prevent or limit soil at the surface (for e.g. on a slope)
Protection: prevention or limitation of local damage to a given element or material by the use of a geosynthetic material
Are Geosynthetics a new concept?
Geosynthetics have been in use since 1970 to improve the performance of unpaved roads on soft soils
Geosynthetics are a modern-day solution to an age-old problem problems of high construction costs, environmental damage related to infrastructure development, uneven terrain, gradient, soil & much more.
Even in the case of embankments on extremely soft foundations, Geosynthetics can permit constructions at sites where conventional construction alternatives would be either impossible or prohibitively expensive.
Their applications include:
Roads, Pavements & Railways construction
Subsurface drainage
Tunnels & Canals
Seepage control systems
Erosion & Sediment control
Reinforced soil systems
Governments worldwide have started taking steps towards implementing stricter laws on curbing emissions, reducing carbon footprint & becoming
carbon-neutral.
Similarly, in the world of soil mechanics and foundation engineering, expressions such as environmental performance evaluation, CO2 emission and carbon footprint are increasingly coming into everyday use. Geosynthetics, as compared to traditional construction processes, take on a special role in this context.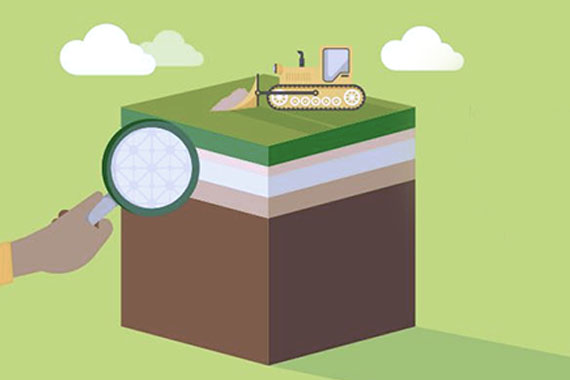 Not only because they are already established as the more economical alternative in many applications, but also because they stand up to environmental performance evaluation. Geosynthetics perform much better over a standard construction process using cement and crushed limestone.
Quality Controlled Manufacturing
Being manufactured in a quality-controlled environment & then transported to the location for installation, Geosynthetics cause minimal ecological impact at the installation area.
Long-term Durability
Civil engineering structures need to have long-term durability to prevent ecological disasters. Geosynthetics provide for this long term durable solution at minimal cost.
Zero Degradation
The probability of Geosynthetics de-grading is near impossible. However, in case the need to dispose of them arises, they can be disposed of without any harm to the environment.
Additional Protection
Further, Geosynthetics act as a containing barrier for toxic materials that would otherwise contaminate the environment.
With over 3,45,000 sq. m of terrain protected through our Geosynthetic solutions, Signet Enertech is proud to be the leading Geosynthetics solutions provider in India.
Signet Enertech, with Huesker® & other industry pioneers, has a vision to provide Sustainability with Synergy. We work with both private organisations & state governments to overcome complex, geotechnical challenges through the use of Geosynthetics.