The all-rounder of geotextile sand containers
Geotextile Bags are small and large-sized geosynthetic sand containers for securing coastal, shore and harbour areas at risk of erosion. Thanks to the flexible shell, the deformable filling material can compensate for subsoil as well as structural deformations. Increased structural safety is thus ensured.
Mineral filter layers can be totally replaced and material saved using a filter-stable construction built of Geotextile Bags. Furthermore, the filter stability allows for greater structural safety. In addition to our standard Geotextile Bags, we also offer Geotextile Bags Xtreme. The unique two-layer composite and high material thickness (up to 1,800 g/m2) provide optimum protection against vandalism and other extreme mechanical influences.
They are particularly suitable for permanently exposed revetments, scour protection and structures with the required adaptability of the components.

Extreme robustness for exposed structures
The solution for temporarily exposed or permanently overbuilt structures

Products and configuration options
Everything for your Geotextile Bags system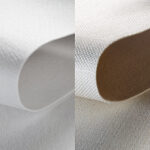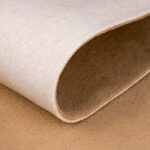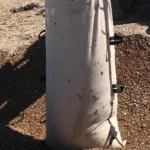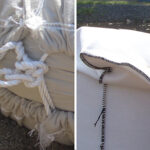 Easy filling and installation
With the help of a funnel and excavator, the Geotextile Bags can be easily filled
The geotextile bags, which are made of a waterproof non-woven fabric, can be easily closed with a hand sewing machine
For a quick and easy installation we recommend the use of an excavator or similar equipment