Large-format coastal protection tubes for coastal and shore protection
Geotextile Tubes Tubes are large-format geosynthetic containers that can be used to build continuous, positionally stable barriers on coastal and shore sections. As a system, a configuration guarantees positionally stable and scour-free protection beneath the tube, even in very soft subsoils and erosion-prone locations.
The scour protection mat, made of a ribbon cloth and anchor tubes, prevents erosion and scour beneath the Geotextile Tubes Tubes. The scour protection mat is optimally protected from possible undercutting by integrated anchor hoses and guarantees its positional stability.
The geosynthetic fabric of the Geotextile Tubes Tubes, which was specially developed for sustainable coastal protection solutions, is characterised by its high robustness during installation as well as its long-term abrasion resistance. The sand-coloured cover of the tubes can be integrated visually into the landscape and is also quickly colonised underwater by maritime flora and fauna. The use of geotextile coastal protection tubes is completely harmless. This is demonstrated both in practice and by scientific evidence.
Benefits Geotextile Tubes
Everything for your Geotextile Tube System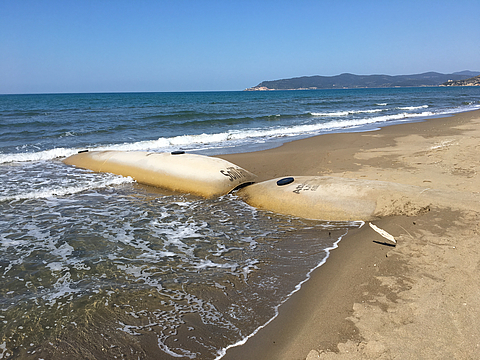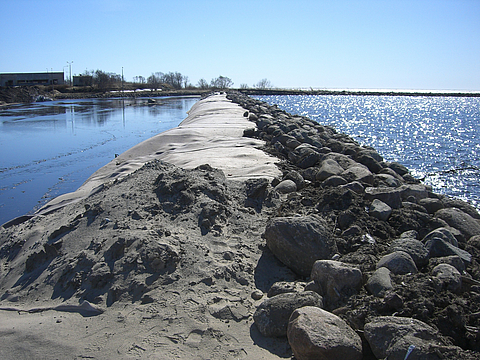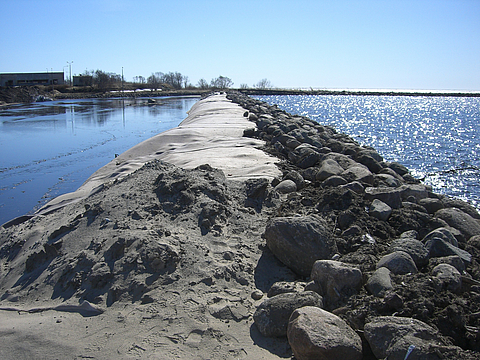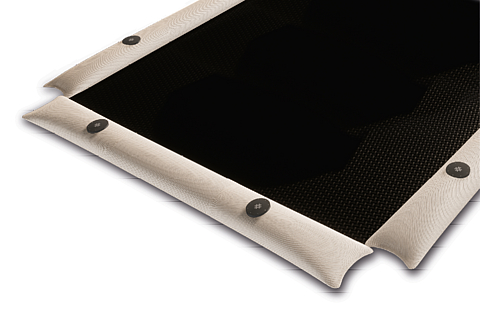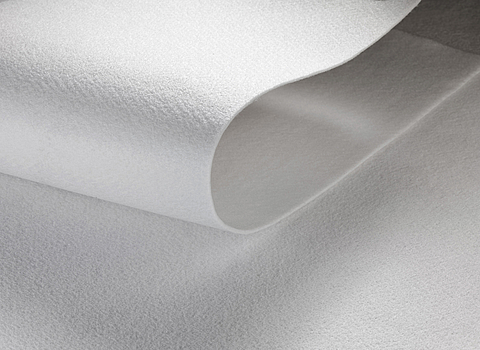 Easy installation on land and in water
The pre-assembled tubes can be easily laid out on a surface
By means of a suction dredger or a mud dredger, the tubes can be easily filled with locally available sand
The filling supports are attached at the factory and secured with a closure